Final Round[MUST READ]2020 GLEC VIET NAM – Final Round Announcement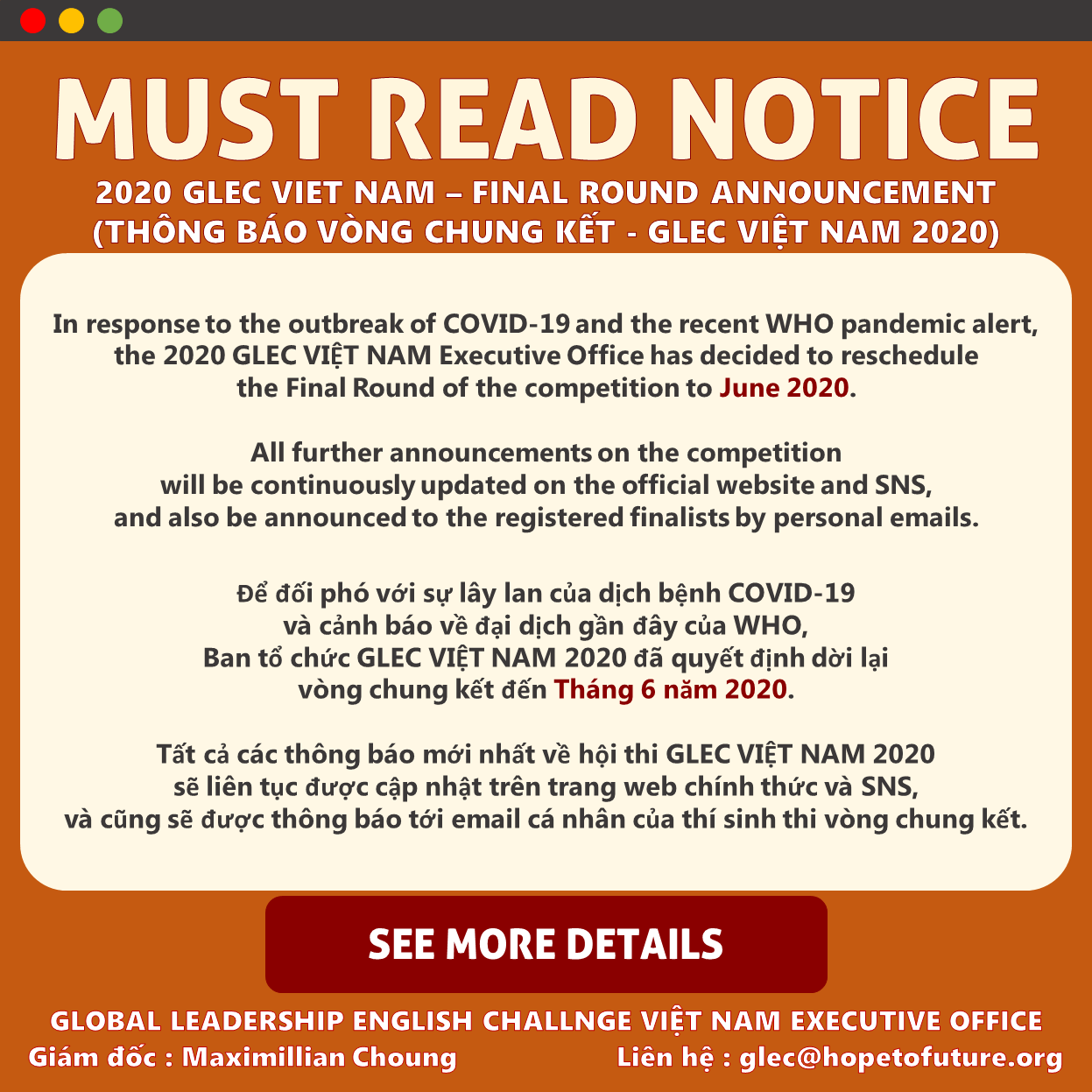 (English)
Due to the ongoing COVID-19 outbreak, the Final Round of the 2020 GLEC VIET NAM which was scheduled to take place in April 2020 has been postponed.
With the outbreak of COVID-19 and the recent WHO pandemic alert, the GLEC GLOBAL competition has been advised by GLEC Headquarters, sponsor and partner organizations (UN DGC, UN ACADEMIC IMPACT, and UNDP) to postpone all planned 2020 events to after May 2020.
In response to the situation, the 2020 GLEC VIET NAM Executive Office has decided to reschedule the final round to June 2020.
All upcoming adjustments and announcements regarding the 2020 GLEC VIET NAM will be continuously updated on the official website (www.gleader.vn) and the official SNS (Facebook – GLEC VIET NAM), and also be announced to the registered finalists by personal emails.
This decision was made by considering safety of our finalists and prevention of further spread in the local community as the top priority. We ask for the understanding of all finalists and their parents.
The GLEC Executive Office hopes this COVID-19 situation to be swiftly stabilized, and asks for the cooperation of all participants for the resolution of this crisis.
2020 Global Leadership English Challenge Viet Nam Executive Office
President Maximillian Choung
For further inquiry : glec@hopetofuture.org